not unlike a snowflake, a soft puppy, or a slice of warm pie, every journal we make here at ex libris anonymous is one-of-a-kind, unique, and completely unrepeatable experience. we start by exhaustively searching for the most interesting recycled books we can find, and after carefully curating our favorites, we salvage the covers (and selected pages) of the lucky book.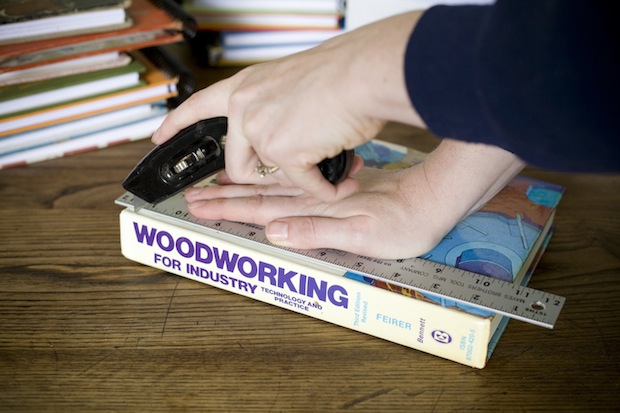 our next step is to fill the journal with around 75 pages of blank, 24/60#, acid-free paper (which makes for great journaling or sketching paper). we then interleave actual pages from the book right alongside the blank journal paper. you'll be amazed at all the lovely stuff in these old books -- beautiful cover pages, delightful illustrations, half-filled library cards, cool old maps, personal inscriptions for mysterious previous owners -- with every page you turn, it's like getting the prize at the bottom of the cereal box. (so really, it's like getting a whole bunch of prizes from a whole bunch of cereal boxes).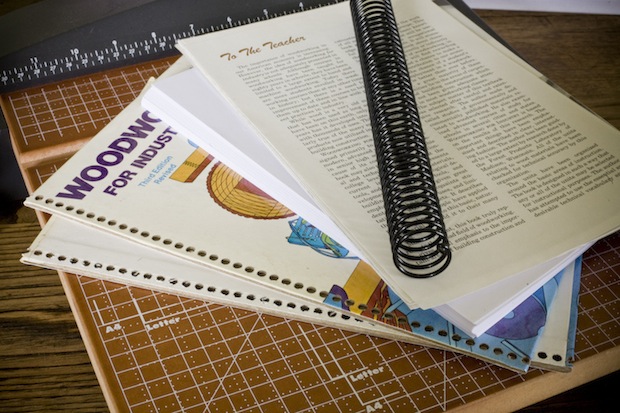 because each book is unique, each journal is a slightly different size. we do our very best to make journals that are of an average or reasonable size (if exact dimensions are important to you, e-mail us your question, and we'll get back to you promptly).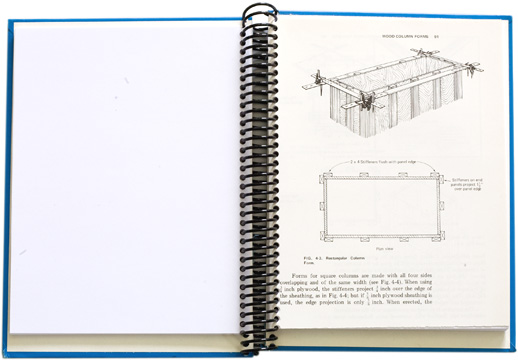 to complete it's formative journey, we collate and drill the journal with holes, and then bind it with plastic coil. voila! the metamorphosis is complete, and the new journal is ready to be scrawled, scrapped, brushed and glued upon by it's lucky owner.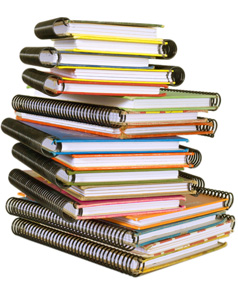 ex libris anonymous has been building delightful handmade journals since 2000. currently located just off the banks of the muddy Columbia river, our studio can be found in the lovely and damp city of Astoria, Oregon.